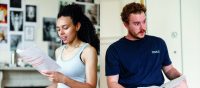 Published on:
4th July 2023
The School is delighted to announce that second-year BA Acting students, Arabella Smith-James and Joseph Stanley, have each been awarded a Laurence Olivier Bursary from the Society of London Theatre (SOLT).
Arabella and Joseph have been selected – along with 15 other drama school students entering their final year of training – to receive financial support from SOLT's bursary scheme. Students are nominated by their drama school and are auditioned on a West End stage and interviewed by a panel of industry professionals.
Now in its 36th year, the bursaries were established in 1987 to celebrate Laurence Olivier's 80th birthday. The bursaries are funded by SOLT and a group of key donors – The Estate of Sir Peter and Lady Saunders, The Clothworkers' Foundation, The Behrens Foundation, Barry Burnett and The Casting Directors' Guild. Previous bursary winners include Michaela Coel, Ewan McGregor, Vinette Robinson and Michael Sheen.
Arabella commented, "I'm truly honoured to be a recipient of the Laurence Olivier Bursary. This award will allow me to fully focus on my training and lessen my financial strain. Thank you to SOLT, The Behrens Foundation and BOVTS for the support you've provided, it will make a massive difference to my final year of training and beyond!"
West End producer and Chair of the Laurence Olivier Bursaries Committee, Lee Menzies said: "It is fantastic to be able to award the Laurence Olivier Bursaries each year, and I want to thank all the generous donors who, alongside the Society of London Theatre, are committed to helping talented individuals overcome financial hardship and realise their potential."
Congratulations Arabella and Joseph!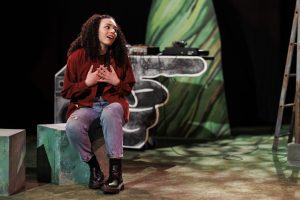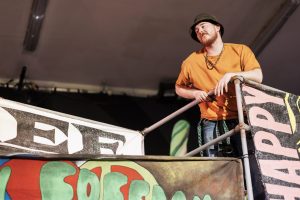 Photography by Ed Felton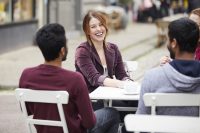 The training provided by the MFA programme is superb. The depth with which we explore, paired with unyielding curiosity that is met with the most knowledgeable, passionate, expert tutors is what makes BOVTS programme one of the finest around. I feel honoured to call BOVTS my grad school. Rachel McVay, MA Professional Acting Student