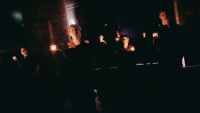 Published on:
17th March 2021
ⓘ Trigger warning: this article contains information about violence and sexual violence
Dear students and staff,
Many of you will have been following the truly terrible and shocking story from London over recent days, surrounding the disappearance and death of Sarah Everard. Our thoughts are with Sarah's friends and loved ones and all those who have been affected.
We know that this has caused feelings of anxiety and distress and so wanted to reach out to women within Bristol Old Vic Theatre School, to our whole community and to our city, Bristol.
We wish to state from the outset that any form of violence or sexual violence is always a crime and is never acceptable. The fault always lies with the offender and is never the fault of the victim.
We can all play our part
Over the last few days a national conversation has started within the UK about these issues and we would encourage all members of our community to take part; to listen to the voices of women and, if you feel able, to share your experiences, to help develop better understanding and empathy. Men have joined the dialogue to consider the ways in which they can minimise any distress or anxiety they may cause women.
At BOVTS we must always support each other and work together to keep all members of our community safe. This is a moment for reflection and for each of us to consider what we can do, individually and as a community, to extend our compassion and consideration to those around us.
Fiona Francombe (Principal & CEO)
Jenny Stephens (Artistic Director)
Margaret Playle (Finance Director)
---
Getting home safely
For those of you in Bristol, we understand that some of you are seeking advice about safety. Bristol is generally a safe place to live but it's always best to be aware of how to stay safe and who to contact for help.
In an emergency always call 999.
The best way to stay safe getting home at night is to stick with your friends.
Walking home
In case you do find yourself on your own:
• You are safest in well-lit and busy areas. Avoid badly lit car parks, underground walkways and open areas
• Cover up expensive-looking jewellery, mobile phones, keys, cash and cards
• If you feel unsafe while walking, Nightline offer a free confidential helpline in which someone will stay on the phone with you: 01179 266 266.
• If you find yourself in trouble, the best form of defence is to get away and head towards busier areas
• If you are trapped, bring attention to yourself and make as much noise as possible by shouting or screaming
• Call 999 as soon as it is possible to do so
Staying safe on public transport
• Always plan your journey, knowing departure times and checking for changes to the schedule
• Try to have your ticket or money to hand so you do not have your purse or wallet on show
• If you are travelling alone, especially at night, try to stay with groups of people or arrange to be met at the end of your journey
• When you are waiting for a bus or train, try to stand in well-lit places
• If the bus or train is empty when you start your journey try to sit near to the driver or conductor.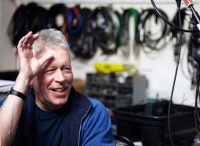 Students developing and growing in confidence during their time here, seeing their work reaching professional standards in approach and execution; a student who intends to be a stage manager producing a wonderful sound design; a first year student making a lovely recording of a song for their recording project; tracking the careers of former students and seeing them be successful; being able to find a job opportunity for a recent graduate. Frank Bradley, Sound Tutor