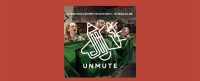 Published on:
4th April 2022
Bristol Old Vic Theatre School is delighted to have partnered with verbatim theatre company LUNG and publishers Salamander Street to launch a competition to find the next generation of political playwrights.
Designed for 11–18 year olds, the Unmute competition is a call out to celebrate and hear the voice of generation Z. As Helen Monks, Co-Artistic Director of LUNG, explains, "Coronavirus has impacted everyone's lives but schools and young people have in many ways borne the brunt of this upheaval. As teenagers return to the classroom, we want to amplify their voices and hear what they want to say about the world. What matters to teenagers in Britain today and how do they want to express themselves?"
Whether young people want to discuss global issues like the climate emergency or international conflict, or open up about nation-defining moments like Black Lives Matter or Sarah Everard, or if they want to investigate burning local issues that affect their everyday lives – the competition aims to platform, champion and celebrate the voice of teenagers far and wide.
Teenagers from across the UK are invited to submit a monologue of no more than 500 words. The winners, judged by representatives from all the three partners, will have their monologue published by Salamander Street in an anthology which will be distributed across the country. Some of the monologues featured in this anthology will be selected to be performed and filmed by acting students at Bristol Old Vic Theatre School.
Winners will receive a copy of the anthology and an invitation to an online launch event. Royalties made from publication of the playtext will go directly into funding future learning and engagement projects to make the arts accessible to underserved communities.
Zeena Rasheed, Chair of the board of LUNG said: As a teacher, I believe education is crucially about finding learners' diverse, brilliant human voices as theatre makers and storytellers. Unmute enables learners to use their voices, angrily, lyrically, gently, crazily – whatever they like – with confidence.
Submissions for Unmute will close at 5 pm on 8 May. For further information, or to enter the competition, please see the LUNG theatre website.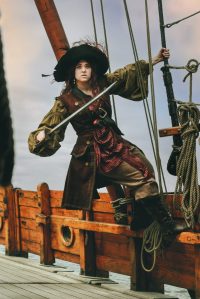 I absolutely love working backstage. It was something I had never done before arriving at BOVTS and I'm so grateful for the opportunity. Madi Barncoat, BA Costume Student