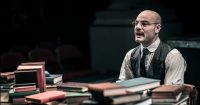 Published on:
16th April 2020
The School is delighted to announce that Tommy Sim'aan, a final year FdA Professional Acting student, has fought off stiff competition to win two training bursaries, awarded as part of Laurence Olivier Bursary Scheme.
Tommy is the recipient of bursaries from both the Behrens Foundation and the Casting Directors' Guild, which are awarded annually as part of the scheme. In total, 18 drama school students from across the UK have been awarded bursaries, which provide financial support to exceptional students who are facing financial difficulties in their final year of drama school.
Drama school principals across the UK nominate students, who are then auditioned on a West End stage and interviewed by a panel of theatre industry professionals, led by producer Lee Menzies, Chair of the Laurence Olivier Bursaries Committee. This year's auditions took place at St Martin's Theatre.
Commenting on the scheme, Lee Menzies, the Chair of the Bursaries Committee said: 'It is fantastic to be able to award the Laurence Olivier Bursaries each year, and I want to thank all the generous donors who, alongside the Society of London Theatre, are committed to helping talented individuals overcome financial hardship and realise their potential.
'The impressive list of past bursary winners, some of whom have gone on become household names, demonstrates the importance of recognising and supporting talent from all backgrounds, ensuring theatre and the creative arts continue to thrive in this country.'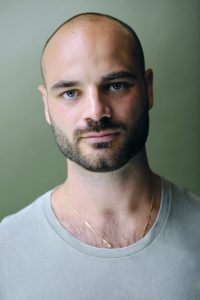 Main image: Tommy as Dr Klein in spring grad show Her Naked Skin at Circomedia. Photo by Ed Felton.
Headshot by Jon Holloway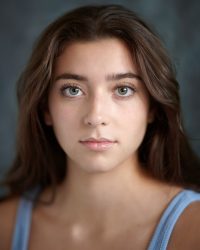 One of my favourite parts about BOVTS is that it feels 'homegrown'. From the set to the costume, lighting, acting and sound, every single aspect of a theatre production or film is down to the students. The location of Clifton is so serene and the School being so small everyone knows each other and it feels so personal and special. Violet Morris, BA Professional Acting Student