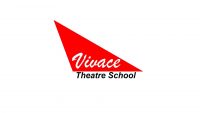 Published on:
6th June 2019
This year we will be holding preliminary auditions for our BA (Hons) Acting course at:
Vivace Theatre School,
243 Sauciehall Street,
Glasgow,
G2 3EZ
PLEASE NOTE: The auditions will be held on Monday 10th, Tuesday 11th, Wednesday 12th, Thursday 13th and Friday 14th February 2020.
Please note that there is a doorbell entry system in place at the Vivace Theatre School.
By Car:
The Q-Park car park is a very short walk to the studios.
By Train:
Glasgow Central Train Station is approximately a 15 minute walk away or 7 minute taxi ride.
By Bus:
The Buchanan Street Bus Station is approximately an 8 minute walk away or 5 minute taxi ride.
For further information on directions please see this webpage – click this text to go to the Google Maps website for a detailed view of the venue..
Please note: Auditions in Glasgow are organised on a first come, first served basis. We advise you to apply early. Once this date is full you will have to come to Bristol for your audition!
The option to choose Glasgow as your preferred location for your audition will be within the online application form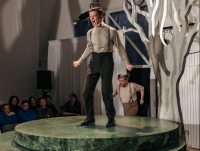 I've worked with visiting professionals this year that I never would have even dreamed of working with. It's been an amazing experience. Thomas Donnan, BA Professional Acting Student