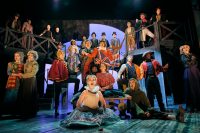 Published on:
25th June 2019
We're really pleased that 8 of our wonderful graduating acting students have had a piece commissioned for the graduates season at The Actors Centre.
This exciting season will run from July to September 2019 and is made up of 15 productions over 40 performance dates.
The John Thaw Initiative offers a platform for artists to take creative risks and achieve vital feedback with work still in development without any financial pressure. Previous seasons have included the Mental Health Season, where each show explored an area of mental health, and was followed by a discussion and Q&A with invited guests;  the Blacktress UK season, offering opportunities exclusively for women of the African diasopra, and curated in association with the fabulous Blacktress UK; and the Queer season, curated by Otherland, exclusivey for artists who identify as LGBTQIA+.
The Graduate Season offers performance opportunities for actors graduating from drama school who are creating their own work. In many cases, this will offer them their first professional credit. All participants were entrants in the Alan Bates Award, and the Alan Bates Award winner, our very own Moronkẹ Akinola, is amongst the artists presenting work this season.
Massive congrats to Moronkẹ Akinola, Finnbar Hayman, Emer Heatley, Sam Henderson, Eva O'Hara, Charlie Layburn, Jonathan Oldfield and Freddy Sawyer.
We're feeling extremely proud of them all and getting our tickets booked in, now! 🌟😁🎭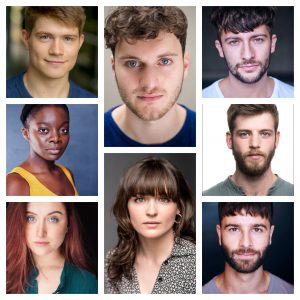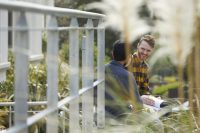 The School is in a beautiful part of Bristol, overlooking a huge park called the Downs. We sometimes take advantage of our close proximity to the Downs during the summer term, practising fight and dance routines, or voice or singing classes! Dan Hall, BA Professional Acting student