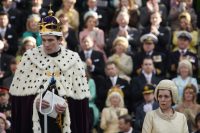 Published on:
1st March 2021
BOVTS grad Josh O'Connor has won Best Performance by an Actor in a Television Series, Drama at the 2021 Golden Globes.
Beating fellow nominees Al Pacino, Jason Bateman and Bob Odenkirk, Josh won for his depiction of Prince Charles in Peter Morgan's enormous Netflix hit, The Crown.
In an acceptance speech that praised his fellow co-stars, particularly Emma Corin who won for her role as Princess Diana, Josh also took a moment to address the audience:
"I just want to say I am very lucky to work in this period and there's so many people who are unable to work and are alone and isolated. And I hope we can all collectively put mental health at the forefronts of our minds."⁠ ⁠
BOVTS tutor Gary Owston recalls Josh's time at the School.
"The first thing about him – he's such a nice bloke, he was a model student, always on time, always had a nice smile. He did all the work I asked him to do with a very pleasant nature. That's Josh.
I last met him one night at The Alma Tavern in Bristol, about two years ago. I was having a pint with a few acting students – he walks in with his girlfriend and it's like we said goodbye yesterday – 'Oh hello Gary' – we just carried on. He's a lovely guy. He's a great actor and a lovely guy.
About ten months ago, I spoke to him, he was due to play Romeo at the National, last September before it was cancelled – he was even upbeat about that – 'Oh well, when this is all over I'll do it.' Nice guy. That's Josh."
Congratulations Josh! We can't wait to see what you do next.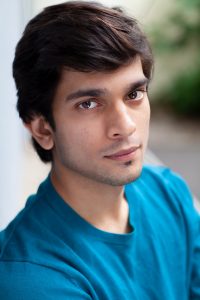 As soon as I visited the School, I fell in love with the place. Perhaps it sounds a bit irrational, but sometimes you get a vibe - and you just know! BOVTS gave me all the tools I needed to prepare for a career as an actor. Sahir Mehta, MA Professional Acting, 2018