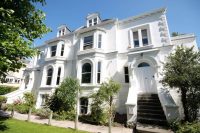 Published on:
6th October 2020
There was a special welcome at Monday's (5 October) virtual all-School meeting as the Bristol Mayor, Marvin Rees, greeted new students and those returning to the city.
The Mayor reflected on issues of equality and racism in light of some of the events that unfolded in Bristol during the summer, namely the toppling of the statue of Edward Colston as part of Black Lives Matter demonstrations.
Marvin spoke about his ambitions for the city and the work he is doing to prioritise tackling inequality, reflecting on the fact that not all communities are included in the 'world-class story' Bristol portrays when winning accolades or topping league tables.
Marvin, who is the UK's first directly elected Black mayor, also talked about his own experiences growing up in Bristol in the 1980s, and subsequent work in broadcast journalism. Here, systemic racism led him to experience a lack of opportunity, career progression or development over several years, resulting in his move into politics.
Whilst highlighting how the creative industries are often segregated in terms of race and class, the Mayor also suggested that storytelling had a unique role to play. Quoting poet Ben Okri's "To poison a nation, poison its stories", Marvin suggested that the arts could help people understand each other's viewpoints and build positive relationships – in turn tackling socio-economic inequality.
Like both the city and the Council, the Theatre School recognises that it is on its own journey towards becoming a more inclusive and diverse organisation. After the Mayor's address, Fiona Francombe, School Principal & CEO, reminded all students that they are integral to the School's own conversations and the building of a lasting legacy.
An Equality, Diversity and Inclusivity Action Group (EDIAG) has been established, chaired by Carol Fairlamb. The School's action plan for change will be shared publicly once approved.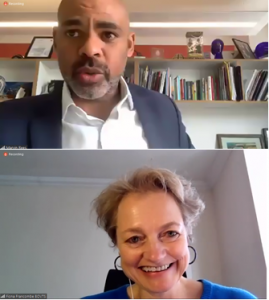 Image: Marvin Rees and Fiona Francombe address the School over Zoom. They previously worked closely together on the city's successful bid to attract Channel 4 to Bristol.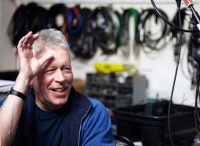 Students developing and growing in confidence during their time here, seeing their work reaching professional standards in approach and execution; a student who intends to be a stage manager producing a wonderful sound design; a first year student making a lovely recording of a song for their recording project; tracking the careers of former students and seeing them be successful; being able to find a job opportunity for a recent graduate. Frank Bradley, Sound Tutor