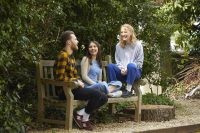 Published on:
8th July 2019
The results of the National Student Survey (NSS) have been announced by the Office for Students. The Conservatoire continues to perform strongly in the survey, this year achieving 91% in overall satisfaction, well above the sector average (84%) and its institutional benchmark (80%). In several areas it performed significantly above benchmark, including 92% satisfaction in learning community (benchmark: 78%, sector: 76%). In the Times Higher Education analysis of larger higher education providers, the Conservatoire is ranked third in overall satisfaction.
The quality of teaching is highly rated by Conservatoire students, with 91% satisfied in this year's survey – exceeding the sector average by 7%. The Conservatoire holds a Gold Award in the Teaching Excellence Framework (TEF), awarded in 2017.
David Ruebain, Chief Executive Officer of the Conservatoire, said: "We are delighted with the Conservatoire's performance in this year's NSS results. The high levels of satisfaction are an endorsement of the passion and dedication of our staff to delivering a world-leading student experience. We wish every success to our 2019 graduates at the start of their professional journeys."
The NSS offers an annual opportunity to review the student experience in conjunction with other feedback and student engagement activities. The Conservatoire will use the survey to identify areas for further improvement and enhancement, and is committed to maintaining its world-leading standards of teaching in dance, drama, circus arts and production arts.
*Note: The Conservatoire publishes its National Student Survey results at institutional level. It does not publish the results of the individual schools, as these are considered additional data which cannot be released by the institution. Course-level NSS results will be publicly available on Unistats later in the year.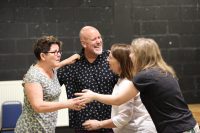 The culture at BOVTS is encouraging, respectful, welcoming and empowering; the environment and buildings are beautiful and I found Bristol to be one of the most wonderful cities in which to spend summer! Lindy Yeates, Foundation Course Student