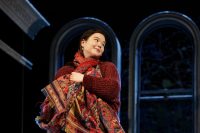 Published on:
15th June 2021
BA Professional Acting student Tessa Wong has been awarded New Earth Theatre's Constellation Creatives Bursary.
Now in its ninth year, the bursary aims to encourage and promote greater participation and representation of British East and South East Asian actors on stage and screen by supporting the pathway from graduating student to professional actor.
The bursary is awarded to a drama school student of East Asian/South East Asian descent who, in the opinion of the judging panel, has best demonstrated at the audition/interview that they have the talent, skills and commitment to succeed as a professional actor. The panel this year included John Cannon (Casting Director, BBC), Bryony Jarvis-Taylor (Casting Director, National Theatre), Hannah Miller (Casting Director, Royal Shakespeare Company), Orion Lee (Actor and Benefactor) and Kumiko Mendl (Artistic Director, New Earth).
The bursary is provided by actor Orion Lee, "I believe in the collaborative nature of our industry and in working together to constantly make it better. I think New Earth is a great organisation, constantly offering opportunities to BESEA performers. I'm proud to support it and the future of our industry by providing this bursary."
Congratulations Tessa!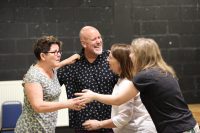 The culture at BOVTS is encouraging, respectful, welcoming and empowering; the environment and buildings are beautiful and I found Bristol to be one of the most wonderful cities in which to spend summer! Lindy Yeates, Foundation Course Student