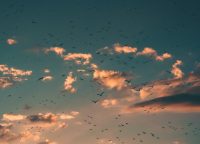 Published on:
5th June 2020
Earlier this year, we announced our New Plays in Rep season, featuring a collection of new plays developed by Bristol Old Vic's Writers Department, discovered through their yearly call-out to West Country writers, the Open Session.
When theatres and schools went into lockdown, we had to adapt our teaching and as such has decided to bring this upcoming season online. Students and staff have risen to the challenge of crafting work for the virtual sphere and have been incredibly excited to produce plays in a way unlike anything the School has ever done before.
Artistic Director Jenny Stephens says, 'At BOVTS we aim to produce the leading theatre and screen practitioners of the future, be that on stage or backstage, on screen or behind the camera. Students have approached these "locked down" shows with vivid imaginations and bold creativity. Clearly, the future of theatre and screen industries are in exciting hands. I salute them all.'
In a creative collaboration with Bristol Old Vic and as part of the newly-launched city-wide Bristol Arts Channel, we will be sharing four new plays with audiences via our YouTube channel from 19th June – 2nd July. Including Owen Sheers' play celebrating the everyday heroics of the NHS, Skot Wilson's piece exploring what unprecedented events can teach us, Anita Karla Kelly's play about the connections we make and Chinonyerem Odimba's script exploring political corruption – this season is relevant, striking and has been vividly adapted to suit the online world.
We will first be sharing Buzzing by Anita Karla Kelly and 62 Sperm Whales by Skot Wilson. Buzzing will be broadcast live on 19th June at 2.30pm and available to be streamed until 26th June. 62 Sperm Whales will broadcast live at 7.00pm on 20th June and 2.30pm on 22nd June, with the stream available until 27th June.
To Provide for All People by Owen Sheers (Pink Mist, Unicorns Almost), will be presented as a recorded production and available to stream online from 25th June – 2nd July. We have also been developing His Name Is Ishmael by Chinonyerem Odimba (The Princess and the Hustler). Full details of this will be announced in due course.
Buzzing, live at 2.30pm on 19th June, stream available until 26th June
62 Sperm Whales, live at 7pm on 20th June and at 2.30pm on 22nd June, stream available until 27th June
To Provide All People, streamed from 7pm 25th June – 2nd July
His Name Is Ishmael is currently in development, full details announced soon.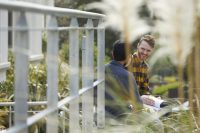 The School is in a beautiful part of Bristol, overlooking a huge park called the Downs. We sometimes take advantage of our close proximity to the Downs during the summer term, practising fight and dance routines, or voice or singing classes! Dan Hall, BA Professional Acting student