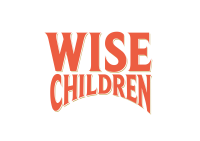 Published on:
1st March 2019
Bristol Old Vic Theatre School is delighted to announce that it will be partnering with Emma Rice's School for Wise Children on a unique, three week course.
Emma Rice's particular blend of multi-disciplinary theatre relies on an ensemble who can use all the tools in their creative kit to bring stories to life. The Creative Toolkit, which will run from Monday 29 April to Friday 17 May will bring Wise Children and BOVTS together and offers an intensive grounding in the skills needed to create and perform as an ensemble – and to make theatre magic!
During the course, students will train with BOVTS acting, voice and movement tutors, and with Wise Children's lead practitioners including Artistic Director Emma Rice and Music Director Ian Ross. Each week will build from the last, with Week One focused on ensemble work and skills building. In Week Two, participants will create a piece under Emma's direction, and in Week Three they'll use everything they've learnt to create an original devised piece.
All students will need to be able to perform, sing and move confidently – so we're expecting most applicants will have at least some previous performing experience. We are committed to equal opportunities and actively welcome candidates from all backgrounds.
The Creative Toolkit
Monday 29 April – Friday 17 May, excluding weekends
Bristol, venue TBC
Cost: flexible, depending on circumstances. Please see application form for more details.
Please note that this course is aimed at 18+
For further information, please see the Wise Children website.  
To apply:
Please send us a video of yourself. The video should include the following material, sticking strictly to the time limits:
– A one-minute introduction: tell us a bit about you and why you want to do this course
– One minute showing your spoken ability: tell us a story, read a poem or perform a monologue. This doesn't have to be text based: an improvised story or joke would work fine here.
– One minute of you singing and, if you play one, accompanying yourself on an instrument.
– and one optional extra minute for you to show us something else you'd like us to see; a special skill, or something from a show you've been in, for example.
Please fill in the application form, and include a link to you film, here.
Applications must be received by 5pm Monday 11 March. Successful applicants will be informed on Friday 22 March.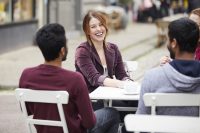 The training provided by the MFA programme is superb. The depth with which we explore, paired with unyielding curiosity that is met with the most knowledgeable, passionate, expert tutors is what makes BOVTS programme one of the finest around. I feel honoured to call BOVTS my grad school. Rachel McVay, MA Professional Acting Student