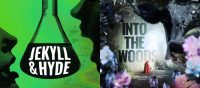 Published on:
31st August 2023
This winter, enter a world of chills and thrills with two fantastically imaginative productions from Bristol Old Vic Theatre School.
Experience Evan Placey's edge-of-your-seat adaptation Jekyll & Hyde at Tobacco Factory Theatres. Refined and repressed Victorian lady Hattie Jekyll decides to continue her late husband's dangerous research, with strange consequences. Whispers of the 21st century soon distort her timeline and world. Inspired by Robert Louis Stevenson's classic novella, this radical reimagining brings the Gothic tale bang up to date.
Dates: 4 – 11 Nov
Venue: Tobacco Factory Theatres, Bedminster
Tickets from £10 each / Suitable for ages 12+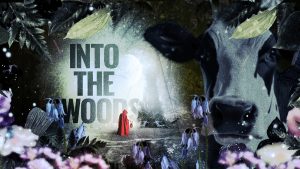 Journey Into the Woods at The Redgrave Theatre as beloved fairy tale characters come together for Sondheim's magical, musical adventure. Follow the Baker and his Wife on a quest to reverse a witch's curse, intertwining the stories of Cinderella, Little Red Riding Hood, Rapunzel and Jack and the Beanstalk into one epic tale. Filled with catchy songs, humour, and emotion, this production promises to capture your imagination. But beware – not all bedtime stories have happy endings!
Dates: 28 Nov – 7 Dec
Venue: The Redgrave Theatre, Clifton
Tickets from £12 each / Suitable for ages 8+
With two spellbinding productions taking the stage, this festive season promises to be our most exciting yet! Come along for the adventure and discover these timeless stories like never before. Tickets available now at oldvic.ac.uk/events-shows.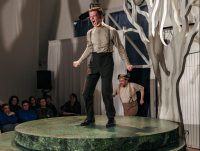 I've worked with visiting professionals this year that I never would have even dreamed of working with. It's been an amazing experience. Thomas Donnan, BA Professional Acting Student