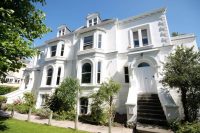 Published on:
6th June 2020
This statement has now been superseded by those updates provided on our latest information page. 
Statement on Coronavirus
We appreciate this is a worrying and anxious time for all our community, as restrictions continue to be in place to control the spread of coronavirus (COVID-19). All school buildings currently remain closed to students.
Summer term teaching
Summer term started as scheduled on Monday 20 April with all teaching delivered online.  In light of the latest government guidance, we will be continuing with online teaching until the end of term on Friday 3 July.
Teaching staff are continuing to explore new ways of working in collaboration with artists, practitioners and our wider industry network; we are continuing to actively involve our students in this process, where possible.
The School is in close contact with UWE Bristol, our validating university, and together we are confident that students from all courses can continue to meet degree course requirements throughout this time.
Student queries about tuition fees

During the current Covid-19 pandemic, higher education providers, are having to make adjustments to the way in which our programmes of study are normally delivered, to ensure continuation of delivery. We understand that students will have queries about changes to the planned delivery of their programmes, and we ask you to bear with us whilst we plan and provide alternative delivery.

Other queries regarding your programme of study should be addressed directly to your head of course. For complaints that do not fall within the scope of queries/issues regarding fees and refunds, the Student Complaints Procedure (PDF, 469 KB) should be used.
Auditions and interviews
Plans to conduct auditions and interviews for admission in September 2020 electronically have been communicated to all current applicants. Please check your emails regularly for any communications from the School's administration team.
We are continuing to accept applications for several courses for September 2020 start. Further information is available from our course finder.
Further information for those awaiting a first-round (preliminary) audition for BA Professional Acting is now available.
Short courses and Sunday youth group (Workshop)
We've had to cancel our Sunday youth group (Workshop) for the duration of the summer term. Participants should continue to check their emails for updates from the School's administration team.
Upcoming performances and courses over the summer
Regrettably, all public performances due to take place in the summer term have been cancelled. If you have booked to attend one of our summer performances, please check with the venue box office for the latest updates.
Contact us
The situation is being monitored closely and on a day-by-day basis by the School's senior team. Current students should continue to check their email regularly for updates from teaching staff and contact their head of course with any queries.
Our student services are continuing to support current students remotely. If you are concerned about a member of our community or an upcoming event, please contact us.
Latest guidance
The Federation of Drama Schools has released a joint statement on behalf of the 20 member schools which is available to download (PDF, 63 KB).
See Public Health England's Coronavirus: latest information for further information and advice.
Read the World Health Organization's advice for the public.
Read guidance from the NHS.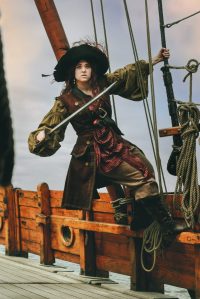 I absolutely love working backstage. It was something I had never done before arriving at BOVTS and I'm so grateful for the opportunity. Madi Barncoat, BA Costume Student