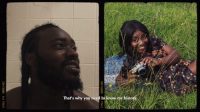 Published on:
26th February 2021
BA Professional Acting student Lionelle Nsarhaza has won the 'Best Unscripted' award at the Royal Television Society Student Awards for her short film I Can't Breathe: This is the Cry of My People 
'The team of I Can't Breathe are thrilled to have won this award. It is not only a testament to how hard we have worked as a collective to create this piece but it is empowering that the voices of Black people are being heard and uplifted in this way. We believe that the win will give the film a wider platform to reach people who this film will connect with. We had a message that we set out to convey and we believe this film is doing that. I hope this win also serves as an encouragement to any and all other artists out there, change isn't coming, change is now!'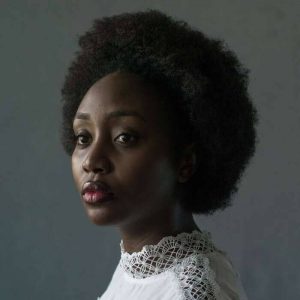 The film, shot during the summer with a number of BOVTS students and graduates, has been viewed over 1700 times and counting. Lionelle was recently interviewed in The Stage about her motives in making the film:
'I hope to create work for projects that empower and speak for the minorities and underdogs of the world. I want to tell raw stories that hold up a magnifying glass to the ordinary and find beauty. Through humour and tragedy, I aim to use my voice to better the world that we live in, because I don't just speak for myself but for my little brother and sister and those whose voices are easily ignored and lost if we allow them to be.
It's time to normalise and amplify all voices. Real and accurate representation is important in all mediums. I think most of the world has now put Black Lives Matter to bed because it is no longer trending. However, the issues are still very real.
It's Black History Month [in the US] and I can't think of a better opportunity to say this: please take a minute to educate yourself about someone else's experience and let's all make this planet a better place than we found it for those who come after us. Let's not wait until the next George Floyd to correct what should have been corrected long ago.'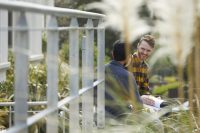 The School is in a beautiful part of Bristol, overlooking a huge park called the Downs. We sometimes take advantage of our close proximity to the Downs during the summer term, practising fight and dance routines, or voice or singing classes! Dan Hall, BA Professional Acting student