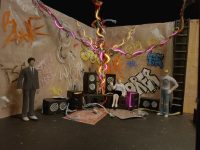 Published on:
17th May 2023
Bristol Old Vic Theatre School's Summer Festival runs at The Wardrobe Theatre from 25 May to 17 Jun. The season is comprised of 8 sizzling contemporary plays – ranging from apocalyptic comedies to psychological thrillers – presented by the School's graduating directors, designers, actors and technical theatre students.
We spoke to the student creatives at the helm of Kae Tempest's Wasted – director Richard Bland and designer Rhiannon Binnington – about what audiences can expect at curtain up on Thu 1 June. They also told us how training at BOVTS has helped to shape their artistic approach.
The lyrical and explosive Wasted flows through 48-hours in the lives of three friends in their mid-20s; teacher Charlotte, city boy Ted and deadbeat Danny. Grieving their mate Tony and a carefree adolescence, the impassioned trio reunite on the 10th anniversary of Tony's death and vow to change their lives for the better. Set to a pounding soundtrack and racing through the South London nightlife, Wasted shines a neon light on dreams, death, mistakes and making your mark.
What should audiences most look forward to in the play?
Bland: I'm excited for our audience to see what dedication and heart can bring to any artistic process. We've been encouraged to be ambitious, collaborative directors who bring ourselves to the production and I believe Wasted will show just that – the cast, production team, and I have had an incredible time.
What can you expect if you book a ticket to Wasted? Painfully relatable characters and circumstance, hard hitting poetry, and a depiction of the joy found in a world of apparent darkness and the darkness found in a world of apparent joy. You'll laugh, sink into nostalgia and have a great night out (even if theatre is not your thing!).
Binnington: Wasted audiences should keep their eyes peeled for some rave-worthy lighting effects; the stage and the costumes will be reacting to the world around them, and there may be more to the tree than meets the eye…
How did your training enable you to bring this play to life?
Bland: The Summer Festival is the culmination of one of the most inspiring, challenging and rewarding years of my life. My time on the MA Drama Directing programme has been more valuable than I ever thought possible.
Binnington: Training at BOVTS has really helped me to refine my design process. I feel confident now in being able to engage much more critically with a script and push my designs to respond to the themes within.
Book your tickets for Wasted at thewardrobetheatre.com.
For more information about training at Bristol Old Vic Theatre School please see our course finder.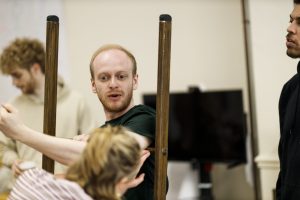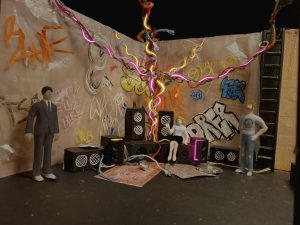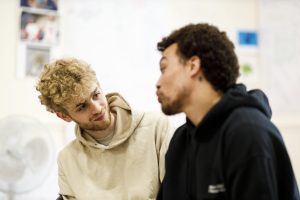 Rehearsal photography by Ed Felton; model box design by Rhiannon Binnington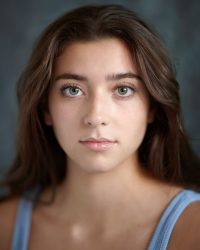 One of my favourite parts about BOVTS is that it feels 'homegrown'. From the set to the costume, lighting, acting and sound, every single aspect of a theatre production or film is down to the students. The location of Clifton is so serene and the School being so small everyone knows each other and it feels so personal and special. Violet Morris, BA Professional Acting Student