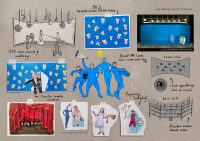 Published on:
15th December 2021
The Theatre School is delighted to congratulate 2021 Performance Design graduates Choy-Ping Clarke-Ng and Cat Fuller who have been named as winners of this year's Linbury Prize. The prize recognises excellence in stage design and is awarded by the Linbury Trust in partnership with the National Theatre.
Awarded every two years, the Linbury Prize is the most prestigious award of its kind and aims to celebrate and foster the careers of emerging designers through facilitating collaboration with professional theatre, dance and opera companies.
This year, in response the disruption of the performance industries, the Linbury Trust have made 12 awards to recent graduates from across the UK, each of whom will receive a bursary valued at £5000 and the opportunity to complete a design placement in theatre, film or TV. Each winner will additionally receive mentoring from an established designer working on the production.
Angela Davies, Head of Design at BOVTS said today: "I am thrilled for Cat and Ping. They are both thoroughly deserving and their success is testament to their hard work, determination and above all else their individual talents. I am incredibly proud of their achievements."
For a full list of winners and further information about the prize, please see the Linbury Prize website. To find out more about the School's design training and to apply, please visit the MA Performance Design course page.
BOVTS winners 2021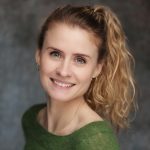 Cat Fuller
Website | Instagram
Cat previously worked as a graphic designer and marketing consultant within the arts before specialising in design at BOVTS. Her credits at BOVTS included Kyoto (The Wardrobe Theatre), Banksy: A Portrait of Bristol (BOVTS Online) and The Three Seagulls (Bristol Old Vic). Cat has a particular interest in performance where theatre and music collide, selecting opera design as her specialism whilst on the MA course. Along with Ping, Cat was one of the recipients of the John Elvery prize for excellence in design whilst at BOVTS.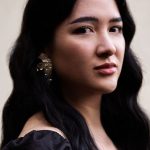 Choy-Ping Clarke-Ng 吳彩萍
Website | Instagram
Prior to training at BOVTS, Ping (they/she) completed a degree in English Literature and Sociology at Trinity College Dublin. Ping has interests in all aspects of design and performance but is most frequently a set and video designer for theatre, often taking inspiration from film.  In 2019, they won Best Set Design at the Irish Student Drama Awards for Dogwood (Brian Friel Theatre). Their credits whilst at BOVTS include Silk Road (Wardrobe Theatre), Absolute Scenes (The Marble Factory) and, as a visiting professional, Macbeth (Bristol Old Vic). Along with Cat, Ping was one of the recipients of the John Elvery prize for excellence in design whilst at BOVTS.
Main image: Opera design for Les Marmelles de Tiresias by Cat Fuller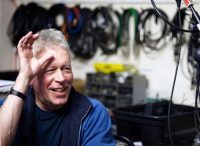 Students developing and growing in confidence during their time here, seeing their work reaching professional standards in approach and execution; a student who intends to be a stage manager producing a wonderful sound design; a first year student making a lovely recording of a song for their recording project; tracking the careers of former students and seeing them be successful; being able to find a job opportunity for a recent graduate. Frank Bradley, Sound Tutor