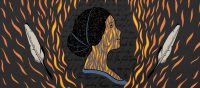 Published on:
1st February 2023
Morgan Lloyd Malcolm's triple Olivier Award-winning comedy is set to take to the Bristol stage for the first time this February, performed by BOVTS and directed by Sally Cookson. This adaptation of Emilia Bassano's life – England's first published female poet and widely rumoured to be the inspiration for Shakespeare's Dark Lady – has got heart, soul and big laughs in equal measure… but if you need any more reasons to book a ticket, we've got you!
A story worth telling
"We are only as powerful as the stories we tell. We have not always been able to tell them. Time to listen!", bellows Morgan Lloyd Malcolm's heroine in Act One. Although she existed over 400 years ago, Emilia Bassano's story is just as remarkable today as it was in the 17th century. Bassano was the first woman in England to declare herself a poet AND to have a substantial piece of poetry published, at a time when the literary landscape was overwhelmingly populated by men. Her collection of poetry, Salve Deus Rex Judaeorum (Hail, God, King of Jews), is also regarded as one of the earliest feminist publications, with each entry receiving a dedication to a woman whom Bassano was inspired by. Literally, women supporting women.
It's a production steeped in Olivier Award-winning roots
"A boisterous British comedy… Deliciously funny and visually poetic," said the New York Times. After its initial commissioned run at Shakespeare's Globe, Emilia was transferred to the West End's Vaudeville Theatre in 2019. It was met with huge critical acclaim and scooped three Olivier Awards at the 2020 ceremony; Best Entertainment or Comedy Play, Best Costume Design and Best Sound Design. Returning director Sally Cookson is also no stranger to the Olivier Awards. Her production of A Monster Calls (National Theatre/UK Tour) won Best Family Show in 2019, whilst she has also received numerous nominations. With two British theatre icons at the helm of this production – and presented for you by an upcoming future generation of theatre makers – you'll definitely want to see what all the fuss is about!

Sally is returning to direct for BOVTS following the well-received Three Seagulls in 2021.
An intersectional company
BOVTS is immensely proud that the company bringing this story to Bristol's stage for the first time consists of an all-female and non-binary cast, and a largely all-female and non-binary creative team. "It's a beautiful thing to be a part of," comments director Sally Cookson. "The opportunity to investigate her [Emilia] in 2023 with the irrepressible and politically aware BOVTS graduates has been nothing short of liberating.
"As we discover more about this brilliant woman born in 1569, whose ambitions to write were thwarted simply by being born into a world which was run exclusively for men, we are able to reflect on our own society. The students' path to graduation has been complicated by the pandemic, during which we've seen the rising impact of global inequality. Emilia gives voice to these injustices and provides a rallying cry for women to rise up and be heard."
To represent Emilia through the ages, three cast members will play the central character at different stages of her life. The other 9 cast members will take on numerous roles, including male characters. To help them prep for taking on male personas, the company took part in a drag king workshop led by local performer Elektra Du Boir. Check out the BTS in our TikTok.
Stunning designs
Designing duo Rhiannon Binnington (costume) and Alice Sales (set) have created an illustrious world for the characters to exist in. Rhiannon commented, "We wanted to take the historical influence of the garments but put it through a contemporary lens and give everything a modern twist. There are chunky boots, brightly coloured fishnet tights; colours that clash and give the illusion of a jewellery box onstage, but with quite period shapes".
"It's a big cross-department collaboration. The costumes have been designed by myself, but are being made by the costume students at the School." Cast members have also had an opportunity to feed in to the design. Rhiannon continues, "The three actors playing Emilia have looked through her poetry and picked their favourite lines of verse which are going to be printed onto the costumes."
And what about the set? Here's Alice, "The structure of the stage initially started as a pile of books as they were things I had on hand which would give me some height when experimenting, but became an apt springboard for the whole design. I took inspiration from 16th century architecture, breaking buildings down into skeletal parts to give a nod to the Elizabethan era.
"We didn't want the set to distract from the wonderful cast, as it was society that was oppressing the creativity and talent of Emilia and her peers, so the colours of the set are quite muted and stripped back, with a huge injection of colour and texture going into the costume. We've designed the set to represent a memory of the events, rather than a recreation, so that the ensemble is fully in control of the storytelling."

Sketches by Alice Sales (set) and Rhiannon Binnington (costume)
Theatre has an affinity with modern twists on history
We theatre folk love viewing historical icons, events and literature through a contemporary lens. Just take a look at Lin Manuel Miranda's smash-hit 2015 musical Hamilton, a hip-hop infused biography of one of America's founding fathers, Alexander Hamilton. Or SIX, Toby Marlow and Lucy Moss's pop concert take on the wives of Henry VIII, the score for which takes influence from pop idols such as Beyoncé and Adele. What's more, Emilia writer Morgan Lloyd Malcolm has recently been announced as co-writing the book for a new musical Cake: The Marie Antoinette Playlist, which combines rap and R&B with France's infamous monarch, proving she has a golden way with transforming the stories of historical figures for today's theatregoers. With a generous dosing of modern phrases, gestures and music, Emilia is peppered with a special contemporary flair that will make your heart sing!
You can catch Emilia at Circomedia from 17 to 25 February 2023. Tickets start at £10 each and are available from circomedia.com.
View this post on Instagram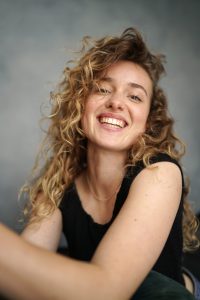 Embrace your individuality. The School is looking for each artist's nuances and seeks to nurture and strengthen them when you study here. Éloïse Richmond, MA Screen Acting Student