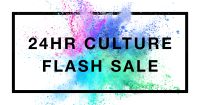 Published on:
14th January 2022
Bristol Old Vic Theatre School is thrilled to be participating in this year's Bristol and Bath 24 Hour Culture Flash Sale alongside Wardrobe Theatre, We The Curious, Bristol Beacon, Komedia Bath and others. The event offers audiences seriously tempting deals on tickets, walking tours and admission prices – as well as an opportunity for organisations to shout about the impressive cultural events taking place across the region.
The sale will run from 10am on Thursday 27th January until 10 am on Friday 28th January exclusively – so you'll need to act quick if you want to snap up these incredible deals. Bristol Old Vic Theatre School is offering a 20% discount on ticket prices for all performances* of Pride and Prejudice and The Last Days of Judas Iscariot. Please note that the offer is redeemable online only by using promo code: 24BOVTS.
*please note this offer is capped at 15 tickets per show time
Pride and Prejudice
adapted by Simon Reade, based on the novel by Jane Austen
Directed by Jenny Stephens
In a leafy corner of England, in the early years of the nineteenth century, Mrs Bennet hears exciting news. A young bachelor has moved into neighbouring Netherfield Park – and what's more he's incredibly wealthy.  High society balls, proposals, rebuffs and five young women making their way in a world where social order is governed by marriage, income and class. Join Bristol Old Vic Theatre School this February as the original rom-com is staged in one of Bristol's newest and most evocative performance spaces, The Mount Without.
Venue and performance times
The Mount Without, Upper Church Lane, Bristol, BS2 8FN
Sat 12 Feb to Sat 19 Feb at 19:30, matinees on Sat 12 Feb, Thurs, 17 Feb and Sat 19 Feb.
The Last Days of Judas Iscariot
by Stephen Adly Guirgis
Directed by Nik Partridge
Bristol Old Vic Theatre School invites you to witness mankind's most infamous betrayal, as Judas Iscariot's crimes against Jesus Christ are put to trial in this deliciously dark and persuasive work from Pulitzer playwright Stephen Adly Guirgis. Street smart lawyers barter with the judge. Satan, Sigmund Freud and Mother Theresa are called to stand. Themes of justice, faith and forgiveness are dissected with razor-sharp wit. Directed by Nik Partridge, Bristol Old Vic Theatre School's eccentric courtroom drama is running this March at The Station.
Venue and performance times
The Station, Silver Street, Bristol, BS1 2AG
Sat 5 Mar to Sat 12 Mar at 19:30, matinees on Sat 5 Mar, Thurs 10 Mar and Sat 12 Mar.
Offers from our partner organisations
Save 25% on all of Bristol Improv Theatre's upcoming shows in January, February and March. Including top UK improvisers These Folk and The RH Experience as well as their fabulous flagship shows This is Your Musical, Tales of Adventure and The Bish Bosh Bash. Just use the code FLASH22 to redeem. For more information, please visit their website.
Bath Spa Live are offering 2 for 1 deals on all tickets for their upcoming productions – a perfect assortment of new writing, dance theatre and comedy. Offers are available on Monologues (Sun 30 Jan), On the Inside (Sat 19 March) and The Government Inspector (Thurs 7 April) exclusively. To take part in this incredible offer, use the code BSLOFF. Visit their website to book your tickets today.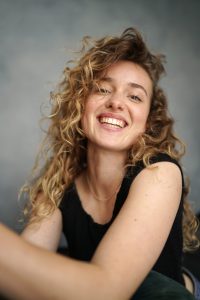 Embrace your individuality. The School is looking for each artist's nuances and seeks to nurture and strengthen them when you study here. Éloïse Richmond, MA Screen Acting Student