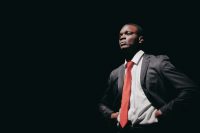 Published on:
2nd October 2020
The School is delighted to announce that Nimshi Kongolo, a recent graduate of the Professional Acting degree, has been named Best Screen Actor for this year's prestigious Spotlight Prize and will receive a £2000 award.
Nimshi was one of 20 students nominated from the UK's leading drama schools, who all competed for this year's prize. He joins previous Spotlight Prize winners like Jodie Whittaker, Jim Broadbent and Judi Dench. Recent winners have gone on to star in celebrated TV and Film projects like Doctor Who, Outlander, Black Mirror and Game of Thrones. They've also performed at The Globe, Donmar Warehouse, and the National Theatre, and have been cast members of the RSC and the Kenneth Branagh Theatre Company.
Nimshi commented, "Absolute madness, I don't really know what to say. This feels like a mad privilege. Big thank you to everyone at Spotlight for their votes of confidence. Big love to all those down my end who've helped me get here!"
The 2020 Judging Panel included: Nina Gold (The Crown), Shaheen Baig (Peaky Blinders), Debbie McWilliams (No Time to Die), Daniel Edwards (Co-Cast Line of Duty), Laura Windows (Carnival Row), Louise Kiely (Normal People), Natalie Cheron (DNA), Rowland Beckley (Casualty), Rich Mento (Warm Bodies, Co-President Casting Society of America) and Rachelle Williams-Parker (Doctors).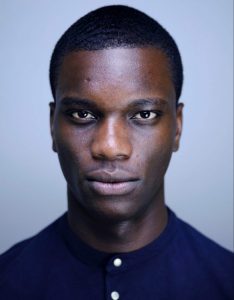 Main image: Nimshi in spring grad show The Laramie Project at Bristol Old Vic. Photo by Mark Dawson.
Headshot by Jon Holloway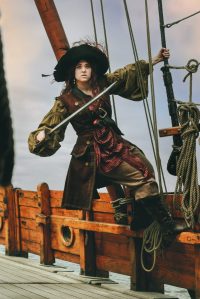 I absolutely love working backstage. It was something I had never done before arriving at BOVTS and I'm so grateful for the opportunity. Madi Barncoat, BA Costume Student