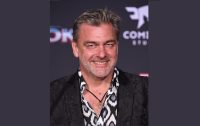 Published on:
25th May 2023
BOVTS is saddened to learn of the death of Ray Stevenson, BOVTS alum, who died on 21 May 2023. The School extends its condolences to his family, friends and former classmates.
BOVTS Director of Drama, Ali de Souza, was a classmate of Ray in the early 1990s. Of his former classmate, Ali says "Ray was a towering, genial guy who was always there for everyone. I remember in particular his monologue at our end-of-year showcase, which was both explosive and riveting. We knew he would be famous when he got a part in ITV's Band of Gold straight after leaving BOVTS. Ray's sudden death will be a huge loss to his friends, family, colleagues in the industry and our entire cohort."
Since the announcement of his death, tributes have been paid across social media. Ray is best known for his roles as the Asgardian warrior Volstagg in Marvel Cinematic Universe's Thor trilogy, villain Governor Scott in the Indian action film RRR, and for portraying mobster Danny Greene in Kill the Irishman. He will appear posthumously in the upcoming Disney+ Star Wars series Ashoka.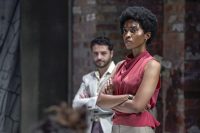 In just one year the MFA programme has given me the confidence in my artistry and the tools to work professionally that I lacked prior to my training. N'Dea Miles, MFA Professional Acting Student