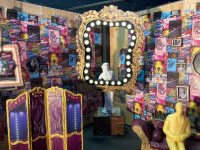 Published on:
17th May 2023
Bristol Old Vic Theatre School's Summer Festival runs at The Wardrobe Theatre from 25 May to 17 Jun. The season is comprised of 8 sizzling contemporary plays – ranging from apocalyptic comedies to psychological thrillers – presented by the School's graduating directors, designers, actors and technical theatre students.
We spoke to the student creatives at the helm of Phoebe Eclair-Powell & Owen Horsley's Dorian – director Phoebe Kemp and designer Abigail Manard – about what audiences can expect at curtain up on Thu 1 June. They also told us how training at BOVTS has helped to shape their artistic approach.
Dorian is a thrilling stage adaptation of The Picture of Dorian Gray intertwined with snippets from author Oscar Wilde's own life, resulting in a deliciously dark and dynamic celebration of chaotic queer joy. A fusion of Victorian and contemporary flavours, join our trio of all-knowing narrators as they take you through Oscar and Dorian's antics in this luxurious, witty and moving three-hander.
What should audiences most look forward to in the play?
PK: I am thrilled to be directing Dorian. Working with a fantastic queer cast to tell this iconic story, which intertwines with the real life of Oscar Wilde, has been a joyful experience.
AM: The audience should look forward to the pops of colour and sparkly moments which are abundant in this show.
How did your training enable you to bring this play to life?
PK: What I have loved about the course is that it has helped us develop our own identities as directors – that there's no one way to do it  – and it has been great to be in such a creative environment. I am most excited about getting to tell more stories for and about marginalised people – as a disabled non-binary queer person, these experiences are rarely celebrated on stage.
AM: The training at BOVTS has really pushed me to think big and challenge myself, whilst exploring topics I'm passionate about; and designing for Dorian has been a combination of just that!
Book your tickets for Dorian at thewardrobetheatre.com.
For more information about training at Bristol Old Vic Theatre School please see our course finder.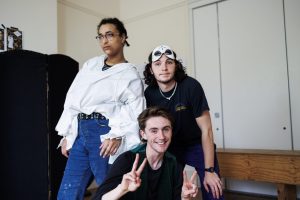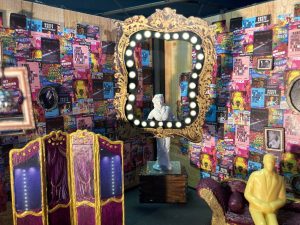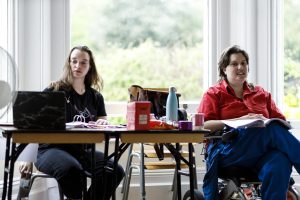 Rehearsal photography by Ed Felton; model box design by Abigail Manard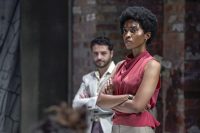 In just one year the MFA programme has given me the confidence in my artistry and the tools to work professionally that I lacked prior to my training. N'Dea Miles, MFA Professional Acting Student